Today I was looking through old photos and videos of my sweet Mamaw. How beautiful and wonderful was she!? Goodness, I miss her so. There's something about sitting beneath the weight of significant loss. It can be cumbersome. But, the Lord is near and brings comfort and healing to our broken hearts. I could tell story after story about my Mamaw -- some of them would make you laugh. Others would make you cry. But every story points to a life well-lived and a woman who was dearly loved. She was lovely, and she was remarkable.
My mamaw was kind and tender-hearted. She saw great heartache and loss over the course of her life, but it didn't stop her from loving BIG. I admire that about her. She was fiercely loyal. There were ladies in her life that she called a friend for more than 60 years. She had a knack for making the acquaintance of her neighbors and people in the community. When she was for you -- she was all in.
Mamaw never missed a birthday or an anniversary. Celebrating special occasions and holidays with her people was one of her favorite things to do. Every year she made us a calendar packed full of pictures with each birthdate and anniversary marked. And, without fail, when a significant date or holiday rolled around, you could guarantee a homemade card would find it's way to your mailbox.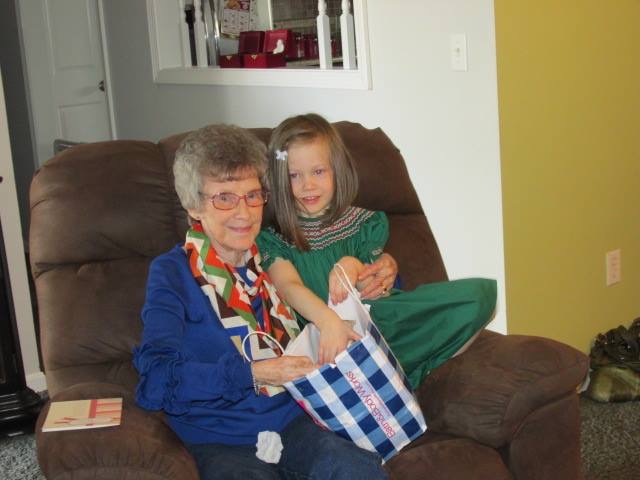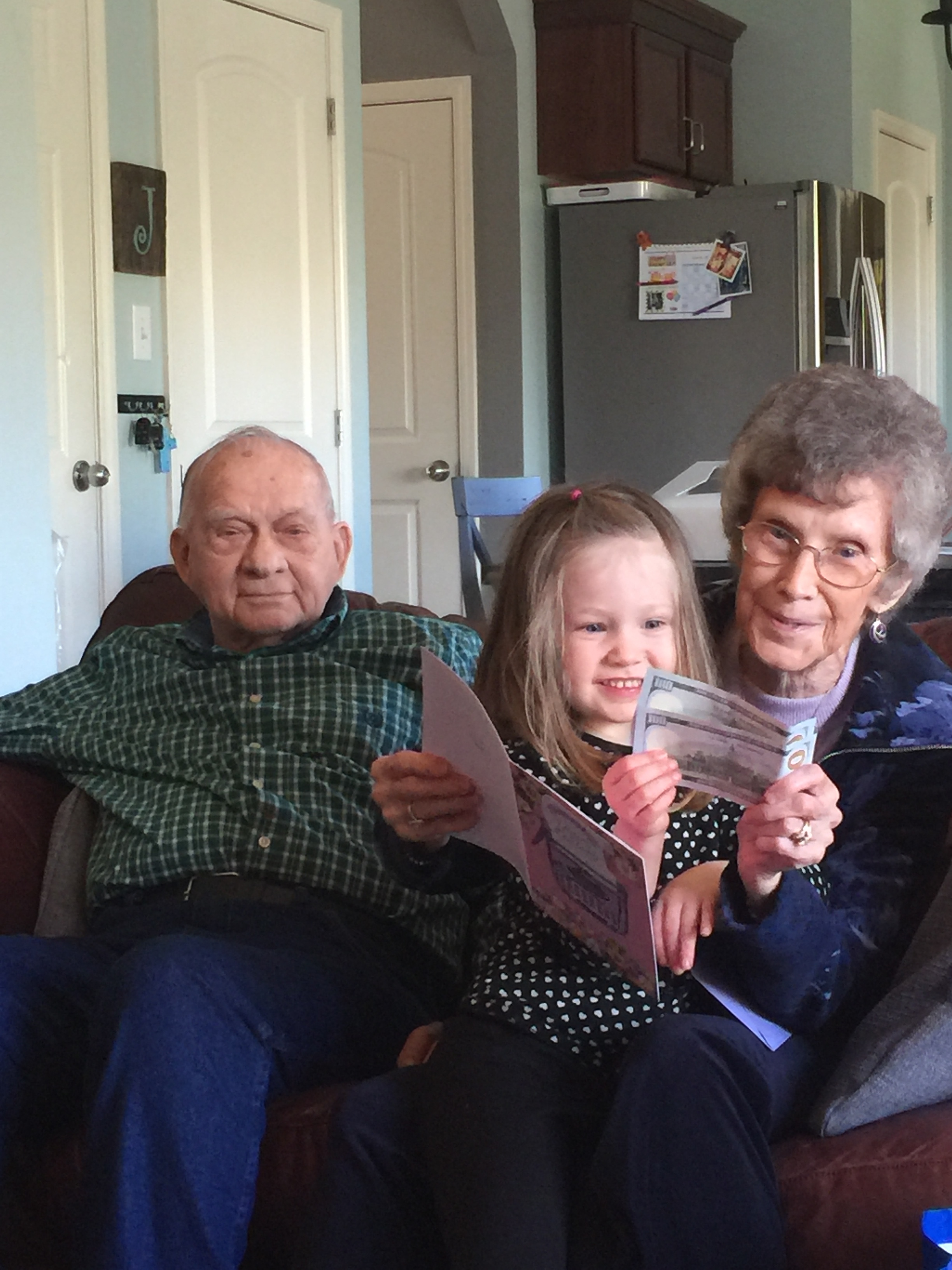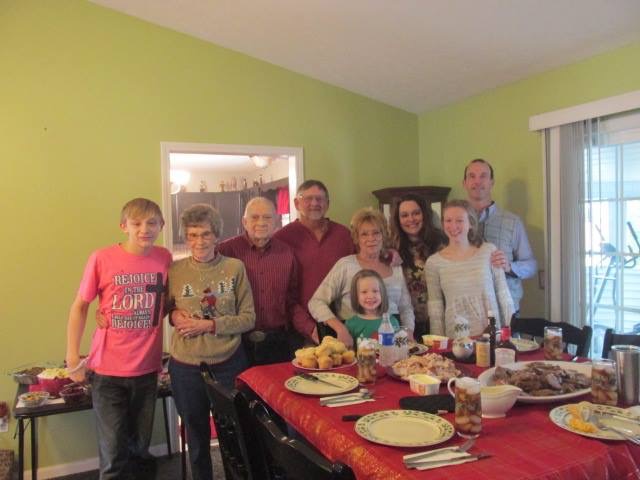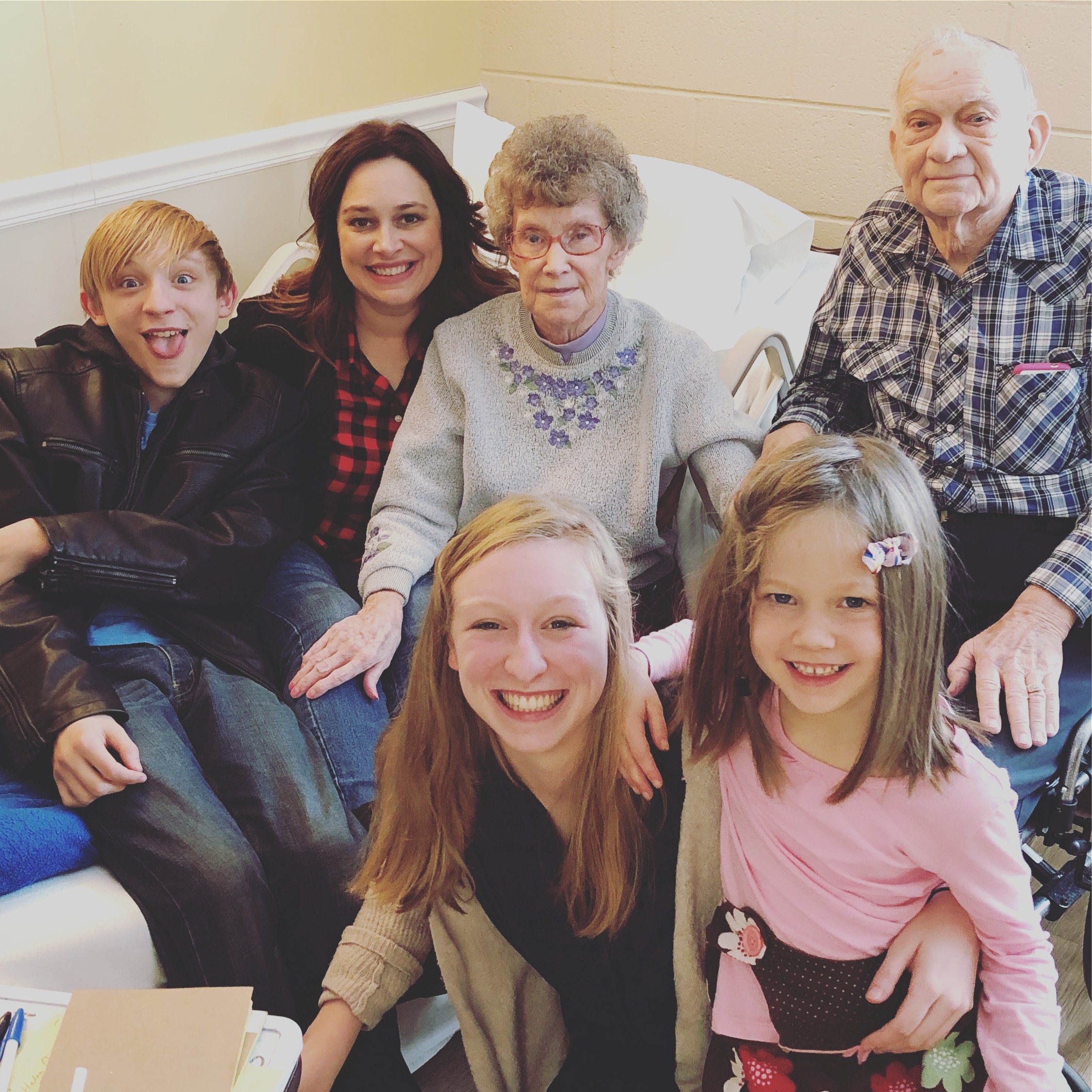 Mamaw laughed, and her laugh was the sweetest. She was funny and a tiny bit feisty. She enjoyed hearing and telling a good story. She could laugh herself straight to tears, and that would make her laugh even more. I've heard that she pulled a prank or two back in the day.
She was always off on a grand adventure aboard a cruise ship or tour bus. She loved to travel to far off places and to places just down the road. She enjoyed a good show or singing, as she'd call it. She also loved to shop. And, quilt. She was a whiz in the kitchen and hosted with such ease and grace. She taught me how to be a gracious hostess. She also modeled the importance of spending quality time with loved ones. I remember that very clearly even as a young girl. She always showed up. And, she was present. I don't, in fact, ever remember her NOT being there. If she was there, she was likely snapping photos, both candid and posed, because capturing the moments she cherished was essential to her. I am so thankful that she did that.
But, one of my favorite things about Mamaw, the thing I found to be SO remarkable was her generosity. She LOVED to give good things to the people for whom she cared. Her generosity was unmatched. She generously gave because she lavishly loved. Those two things combined mean that her life was a beautiful reflection of the love of God. People like my mamaw leave a mark on the lives of those of us who knew them. I'm betting that everyone who knew her could describe one way she made his life a bit brighter. If you were lucky, you'd have a long list of ways she did that. She lived a big life. A meaningful life. One that will not likely be forgotten. It is my privilege to honor her memory. And then there's this: even when we sit in death's shadow, heartbroken by such a significant loss, there's hope. I have the hope of seeing Mamaw again because of Jesus. In the meantime, I am thankful to have known her and loved her. And, even more than that, to have been loved by her.
If you are missing someone tonight, I pray that God will be near and bring comfort and healing to your broken heart. I pray He will help you find joy and encouragement in remembering your loved one. Above all, I pray that God will reveal something of Himself in your circumstance that takes your breath away. You know, the kind of thing that fills you with awe and gratitude because you know beyond doubt that He sees you and loves you. Look for Him, friends, even in the midst of your sadness. I promise He's there. Be filled with hope. Death does not have the final word.